The best way to get to know SUNY Erie Community College is to visit one of our campuses. Our staff are happy to show you all that SUNY Erie has to offer.
We regularly schedule information sessions to provide an overview of all we have to offer.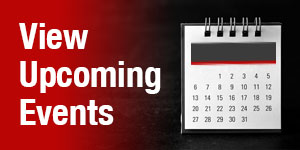 Open House
November 10, 2021 5:30 - 7 p.m.
Our fall open houses are taking place in person at the same time on all three campuses.
Visit our campuses to learn what we have to offer. Instant admissions, campus tours, meet our faculty & staff.
For more info and to Register:
Virtual Information Sessions
City Campus (in person) Information Sessions
North Campus (in person) Information Sessions
South Campus (in person) Information Sessions

Campus Visits
The best way to get to know SUNY Erie Community College is to visit one of our 3 campus locations. Our staff are happy to show you all that SUNY Erie has to offer. During the 30 minute visit you will:
Take a guided walking tour of our campus including stops to key areas of the campus.
Learn more about our academic programs, the college admissions process, and student services that are available for student success.
Note: Due COVID-19 protocols all guests are required to wear a mask and go through a screening process. Tours are limited to a maximum of three people per session. The screening process can be done prior to your arrival by downloading the #Campus Clear app on your mobile device. Just visit the Apple App store or Google play by searching "Campus Clear."
Once you book an appointment you will receive an email confirmation with more details.
Didn't find a time that suits your needs, or have a group that is larger than 3? Please email us at
andolino@ecc.edu
The Old Post Office Building houses SUNY Erie's President's office, the Foundation, security, a Library, a student transportation office, and the Minnie Gillette Auditorium on the first floor. The remaining floors are home to a cafeteria, a bookstore, childcare and the E.M. Statler Dining Room (second floor), as well as multiple academic programs and student service offices.
Built for the 1993 World University Games, the Burt Flickinger Athletic Center houses an Olympic-sized swimming pool with a movable floor, a 25-meter warm-up pool, three regulation basketball courts, a large 3,000-seat field house, a 1/9-mile rubberized indoor jogging track, an expansive Wellness Center, Athletic Department offices and classrooms. The "Flick" is home to SUNY Erie's Men's basketball, bowling, cross-country, football, ice hockey, soccer and swimming and diving and Women's basketball, bowling, cheer, cross-country, lacrosse, soccer, softball, swimming and diving, volleyball.
The 45 Oak Street building's Student Success Center streamlines student services for Admissions, Financial Aid, Registration and Counseling services in one location. This building is also the home to the Pathways Department which assists students from basic educational programs to college completion. "45 Oak" is also home to the Nursing, Criminal Justice, Emergency Management, Paralegal and Radiation Therapy Technology academic programs.
Parking at City Campus: There are many commercial parking lots in the vicinity of the campus. The loading dock area is restricted to delivery and campus vehicles only. Handicapped spaces are designated on Swan Street on the south side of the building. These spaces are reserved for those vehicles with state or city issued disabled stickers.
Gleasner Hall is home to the Welcome Center and many administrative offices including the Office of the Provost, Academics, Advanced Studies and Career Services. The auditorium has a capacity of approximately 420 people and offers a space for events, workshops, and classes
The STEM Building is our new state-of-the-art building that officially opened at the beginning of the spring semester in 2018. The building offers classes and lab experiences in in Biology, Chemistry, Engineering Science, Liberal Arts/Science and Physics.
The Spring Student Center houses the campus bookstore, the Old School Eatery, Statler Sweets and the Statler Erie Room, operated by the Culinary Arts and Hospitality Management programs. The building is also home to Student Activities, Financial Aid, Admissions office (S206), Registrar's Office and the Student Access and Student Support Centers.
The School of Dental Hygiene provides hands-on training through a clinic that is open to the public (by appointment).
The Center for Nanotechnology Studies provides approximately 6,100 square feet of learning space; $1.5 million in fabrication and characterization equipment, and New York State's only community college-hosted clean room for manipulating particles within an advanced manufacturing process.
Bretschger Hall provides a home to many academic programs in the areas of healthcare, business, and engineering and manufacturing. The Police Academy offers different certificate and degree programs to help individuals stay current in law enforcement skills and trends.
Dry Memorial Library provides students access to books and articles from other libraries, laptops and research materials. Tutoring is available in the English Skills Center and Math Lab.
Kittinger Hall houses academic programs in areas such as general studies, math, Occupational Therapy Assistant, Liberal Arts/Social and.
The Mary Lou Rath Child Care Center, name for late New York State Senator Mary Lou Rath, provides access to childcare on a first-come, first-served basis (registration is required in advance).
The Bell Sports Center houses the Health, Wellness and Physical Education Studies Department, Athletic Department, and is home to the Kats baseball and softball teams.
Parking at North Campus: Visitors to campus should park in spots designated for visitors.
Building 1 houses administrative offices, including Accounts Payable/Receivable, Auxiliary Services Corporation, Human Resources, Payroll and Purchasing.
Building 2 houses programs and services including the Autobody Repair Technology, Computer Aided Drafting and Design, Dental Lab Technology, Visual Communications Technology: Graphic Arts and Printing, Humanities, and the Child Care Center.
Building 3 is the home to the Chemistry and Biology Departments, Driving Programs, Emergency Medical Technology, and the Student Access Center.
Building 4 is mainly a classroom and faculty office building with the Audrey Bard Tutoring Center on the second floor to provide assistance in mathematics, English, writing, word processing and study skills. The Pathways Department is also located here to assist individuals 17 years and older with educational programs to college completion.
Building 5 features student services support and guidance including the Library Resource Center, Financial Aid, Bursar, Student Support Center, Registrar, Student Activities, Student Government Association, Veterans, Dean of Students, Career Services, Campus Security, Health Office, Bookstore, and Cafeteria.
Building 6 is home to our Athletics program, a gymnasium, Health, Wellness and Physical Education Studies and a wellness center. The men's teams at South include football and soccer, with the women fielding cheerleading, lacrosse, and soccer. The One-Stop Center is also located here and offers job seekers assistance with career preparation, resume writing, computer classes, career counseling and job search assistance.
The Vehicle Technology Training Center is a short drive from South campus and is the home to our programs in automotive Technology.
Parking at South Campus: Visitors to campus should park in designated visitor spaces/lots.
For more information:
Admissions Recruiter, City Campus
Larry Donalson
Admissions Recruiter, North Campus
Karen Krzesinski
Admissions Recruiter, South Campus
Kelly Andolino-Perry