Indoor Water Use
Across the SUNY Erie campus, every building has multiple toilet rooms from which to choose from when nature calls. But did you know that using the toilet rooms in the STEM building saves more water from flushing and washing than at any other facility on campus?
Low-flow toilets, urinals and faucets in the STEM building are WaterSense labeled and save 120.68 gallons of water per year on the SUNY Erie campus. WaterSense labeled products are backed by independent, third-party certification and meet EPA's specifications for water efficiency and performance. Approximately 26 percent (or 7 million) of the old flushometer-valve toilets currently installed in the United State have flush volumes as high as 3.0 to 7.0 gallons per flush (gpf). In comparison, the toilets in the STEM building use 1.1 gpf, urinals 0.125 gpf and faucets 0.35 to 0.5 gpm aerator.
EPA WaterSense estimates that if commercial facilities nationwide replaced all of their older, inefficient flushometer-valve toilets with WaterSense labeled models, it could save an estimated 39 billion gallons of water per year. That's equivalent to nearly one full day's flow of water over Niagara Falls!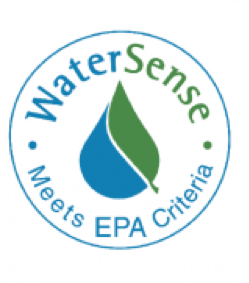 In addition, water bottle refilling stations reduce plastic bottle use. According to Food and Water Watch, a nonprofit organization that advocates safe and affordable drinking water, more than 17 million barrels of oil – enough to fuel a million cars for a year – are needed to produce the plastic water bottles sold annually in the United States.