Commencement Speaker to Share Message of Persistence, Redemption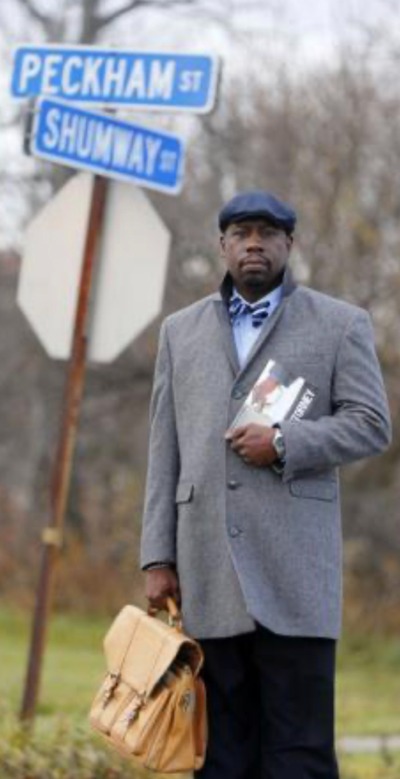 TheArthur A. Duncan II, '06, was born 2,500 miles away. Yet, Buffalo would become his home – for better and for worse – as it shaped, challenged, discouraged and ultimately embraced him.
His mother, Betty, lived in Los Angeles. His father served in the U.S. Army and was sent to Vietnam when he was a toddler, leaving Betty to raise him alone with no family support. It became too much, so she sent him to her hometown – Buffalo – to live with her parents so they could help raise him.
However, like any child, he missed his mom, so he went back and forth a lot.
"I spent kindergarten in Buffalo, then first grade in L.A., second grade back in in Buffalo, and third and fourth in L.A.," he remembers.
Despite this nomadic education, Duncan was intelligent. He returned to Buffalo for fifth through eighth grades and graduated from Lorraine Academy (School 72), where he served as class president and earned steady honor-roll recognition with grades in the very high 90s.
"People used to copy off my paper and I'd get mad! Sometimes I'd write down the wrong answer on purpose, wait for them to turn their papers in – and then I'd change it to the right one," he laughs.
He chose to return to L.A. and his mother for high school – at a time when its gang scene was at its most infamous in the mid-1980s.
"You had the Bloods and the Crips," he remembers. "The Bloods wore red, and the Crips wore blue."
And if you accidentally dressed in the wrong colors in a certain part of town, you might not make it home that day.
"I had to navigate what I wore every day, just riding the bus or going to a store," TheArthur says. "My mother was always concerned about my safety."
His brother's father had begun living with them as well, and he developed a cocaine addiction. The man lost his job and started stealing from their home.
"He sold our TV, VCR, album collection, jewelry... anything he could turn into cash for his drug habit," TheArthur remembers. "He became abusive to my mother too, so she eventually put him out – but he'd break back in. Then, people started to threaten us over his drug debts."
So after high school, he returned to Buffalo. Things started off well enough. He worked as a bus aide, then at Hills department store. He even enrolled at ECC for a semester but didn't take it seriously and wound up dropping out.
However, things hadn't stayed the same here either, which put him in a tough spot, socially, at times.
"My friends had turned into hustlers," he says. "I told myself I would never deal drugs, so I continued to work little jobs. They kept trying to engage me and convince me to do it, but I kept saying no."
But life takes on a different view once one becomes a parent, and that was the case for TheArthur. His friends began buying things with their drug money for his son – things he couldn't afford. He began to feel embarrassed… and reconsidered.
"Now I had a mouth to feed, and my pride kicked in," he admits.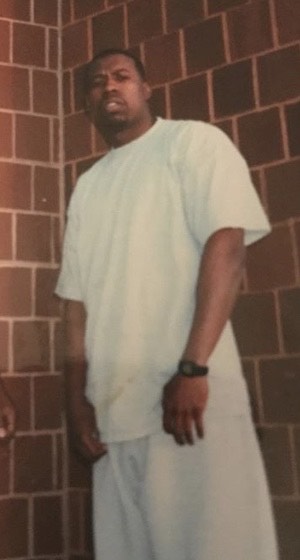 He agreed to start selling marijuana. It wasn't as lucrative as crack, but he didn't want to get into that because it was a more dangerous drug – dealt by more dangerous individuals. Still, the pressure from his friends only grew, and everything came to a head after a night of gambling.
"I lost everything that night," TheArthur recalls. "I asked a friend to loan me some money. He refused."
"'But…' he said, 'I'll give you some crack to sell instead.'"
Feeling like he had no other choice, TheArthur agreed. He began selling on street corners, but before long he rose to a mid-level dealer, using his intelligence to his advantage and selling larger quantities.
Word began to spread of his "skills." TheArthur's cousin owned a clothing store on Allen Street. He had a regular customer from The Bronx who also dealt drugs.
"This Bronx guy propositioned me to start buying my drugs from him."
What TheArthur didn't know was that this man was being watched by the FBI… which meant that now, so was he.
Duncan was soon arrested and charged with conspiracy to obtain and distribute a controlled substance. He accepted a plea deal and was sentenced to 46 months in a federal prison – making him a felon.
He immediately realized what he had lost and regretted his decisions.
"I wanted to be the cool kid…play basketball…I even tried rapping," he says, almost in disbelief.
He chose to rely on his intelligence once again. He became a model prisoner and served only 2.5 years, followed by six months at a halfway house on Glenwood Avenue in Buffalo. A condition of his release in 2002 was that he had to get a job, which was hard because many people are leery of hiring felons.
Fortunately, he was recommended by a friend to a manager at We Care Transportation, which had a policy of hiring felons. He was able to earn a commercial driver's license, which allowed him to drive medical vans and trucks. It was labor-intensive, however, often carrying people up and down flights of stairs in a wheelchair, etc. He knew his body wouldn't allow him to do that forever.
After some reflection, TheArthur realized his study habits could be his way out. He decided to go back to college and re-enrolled at ECC.
"I enrolled late, so a lot of classes were already full," he recalls. "So I just took a couple classes that were available, just to get started, and that connected me to Dr. Gene Grabiner."
Dr. Grabiner taught sociology, American history and honors classes at ECC. He was the head of the department and held a Ph.D. and a master's in Criminology from the University of California at Berkeley, so he knew a thing or two about the law. And Duncan knew he'd found a valuable mentor.
"I told him I had always wanted to be a lawyer, but I assumed I couldn't because I was a felon."
Dr. Grabiner told him otherwise.
It turned out New York state did not have such a ban — but the process was risky and subjective. TheArthur would have to apply for approval and stand before the New York State Bar Committee on Character and Fitness, which determines if one is fit to become a lawyer. However, to even reach that stage, Duncan would have to go through the entire process required to become an attorney. That meant earning associate's and bachelor's degrees, passing the LSAT, getting accepted into and completing Law School, and passing the state bar exam.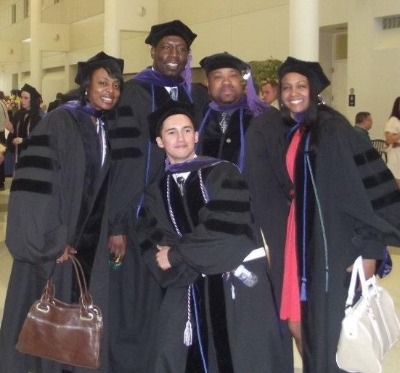 And after all of that, there was still a chance he could be denied. It was a huge chance to take, requiring a major commitment of time, money and emotion.
TheArthur was undeterred.
"I decided, either way, I'd have the J.D., so there would be other jobs I could get with that, such as a paralegal, or something in politics or the government, maybe even compliance," he says. "So, to me, it wasn't that big of a risk, because it put me on a much better path."
Under Dr. Grabiner's guidance, he earned an associate degree in 2006 and went on to the University at Buffalo (UB) for a bachelor's in Legal Studies ('08). However, getting into law school would require great patience and determination. He applied to UB's School of Law but didn't get in.
"So, I decided to wait a year," Duncan recalls. "I got a job and re-applied, but they denied me again."
He then began looking at other options and discovered a program at Cleveland State designed to help older people and minorities. It also allowed for part-time enrollment. He was accepted, provisionally, pending the completion of a summer program. Money was an issue, but he found some affordable hotels and drove back and forth from Buffalo as needed to make it work. He enrolled at Cleveland State, with the goal of transferring to UB.
"I'd get up on Monday at 5 a.m. and drive three hours to make my first class."
But all that travel limited his study time, and he began to struggle. He realized he needed to stay in Cleveland to succeed. Luckily, an uncle lent him some money, and his second semester's grades were much better.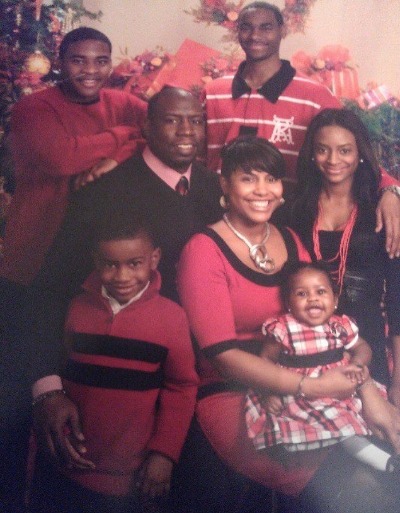 His family connections came through for him again the following summer, as a relative knew then-Buffalo City Court Judge E. Jeannette Ogden, who allowed him to intern for her.
"Afterward, Judge Ogden put in a good word for me at UB, and I was eventually accepted."
Once at UB, TheArthur flourished. He was voted president of the Black Law Students Association, which connected him to the community in entirely new ways. He was invited to political events and began making meaningful connections. One was at the home of Assemblywoman Crystal Peoples-Stokes, another fortunate and pivotal moment in Duncan's life.
"I arrived at the same time as Mayor Byron Brown and we had a brief conversation," he recalls. "The mayor asked if I intended to leave the area after I finished my degree.
I told him no – I was from Buffalo. This was my home. I wanted to stay here and make a difference."
That answer resonated with Mayor Brown, who gave him an internship in the City of Buffalo's Law Department. He also spent a semester as an Administrative Analyst for Assemblywoman Peoples-Stokes before earning his first job as a law clerk for the City of Buffalo.
Duncan soon earned his J.D. and passed the bar. Finally, the day came when he had to go before the Committee on Character and Fitness to receive permission to practice law and be admitted to the New York State Bar. Despite the power they held over his future, he remained calm, knowing he had done everything he could to prove he was not the same man who made those previous poor decisions.
It turns out, they had been watching closely.
"They saw everything I had done to get to this point, how I had turned my life around," Duncan says proudly, "and they OK'd me."
Duncan stayed with the city to gain experience for a few years, but he wanted to complete his dream of becoming a private attorney, so he resigned in 2016. Yet, if we wanted to gain admission to and practice law before the federal bar, that meant going before another judge. He requested that this hearing be presided over by Judge William Skretny – the same man who sentenced him 18 years ago. Similarly, he requested that his sponsor be his former defense attorney as well.
The Buffalo News had recently done a profile on TheArthur, chronicling his journey – and Judge Skretny had it in front of him at his hearing. He, too, was impressed with all that Duncan had accomplished.
The Law Office of TheArthur A. Duncan, Esq. opened later that year focusing on criminal, family and personal injury law. It started off modestly, sharing space in a building on Main Street near Humboldt Parkway with the hair salon owned and operated by his wife, Latisha. But today this father of five operates his firm on Delaware Avenue in the Cornell Mansion – just down the hall from the attorneys who represented him in his own trial. He sees the juxtaposition as a reminder of how far he's come, as well as a great place to share his story.
In fact, sharing his story is his other passion. He's all-too aware of the many other youth stuck in lives like his was. He knows they are surrounded by temptation, and the lure of fast cash is much harder to refuse for people who've never been comfortable financially. Thus, in 2015, he wrote a book in hopes that it would inspire – even save – others from making the same mistakes.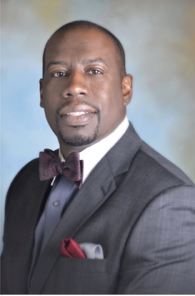 TheArthur is also a deacon at First Calvary Missionary Baptist Church and a member of Alpha Phi Alpha Fraternity. He's also a social justice advocate for ex-felons and re-entry programs giving motivational speeches, interviews – even traveling to other regions to share his message.
He's also quick to recognize and thank those who helped him along the way: his mother and father; his grandparents, Rev. James and Mary Smith, and other family members; friend and colleague Ray Thomas Esq., who took him under his wing when he started his career path, helped him with his book, and is his youngest daughter's Godfather; and Dr. Grabiner, who wrote letters of support every step of the way, and with whom he still stays in contact.
"I couldn't have done any of this without ECC," he insists. "I went to every campus. I took any class that would fit with my work schedule. The professors were great, and the small classes helped me learn."
The college is just as proud of Duncan, having recognized his accomplishments by bestowing on him a Distinguished Alumni Award in 2017. He often reminds people that he is still a felon. Yet, others will insist TheArthur is an ideal graduate – one who has succeeded despite some poor decisions, roadblocks and tough luck. And on May 24 at ECC's annual Commencement ceremony, this alumnus will share his story once more – with the Class of 2023.