Linde Skills Pipeline Program
Increase Your Readiness for a Technology Career
Linde is collaborating with SUNY Erie Community College to offer a unique opportunity for students to prepare for technologist roles!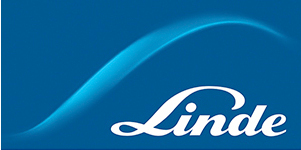 The Linde Skills Pipeline™ workforce development program provides funding to help train new technicians in a one year curriculum. The program also provides funds for instructorships, continuing education, and professional development opportunities. This community engagement program was developed to help meet the strong demand for skilled technicians in Western New York and is an example of the company's continued commitment to developing a robust pipeline of men and women in the skilled trades.

The workforce development program will be offered at the SUNY Erie Community College North (Williamsville) Campus.

Program begins on August 16! Application deadline is August 4, 2021.

Apply Now!
The Program Includes
Full scholarships to train new technicians: books, materials, technical equipment package and support for certificate testing fees in a one-year program

Continuing Education grants for long-term success

Professional development opportunities


Instructorships
Join us for an online information session:

Thursday, July 8, 2021 5:00 - 6:00 p.m.
Register Now!
In-person Open House
Friday, July 16, 2021 10 a.m. and 5 p.m.
For more information on the Linde Skills Pipeline™ scholarship, application process and admission to SUNY Erie contact:
Sandi van Everdingen
Email: vaneverdingens@ecc.edu
Phone: (716) 851-1831
-or-
Email: LG.US.Skills.Pipeline@linde.com
Scholarships To Train New Technicians
Workforce Development program offered at SUNY Erie with a schedule that fits your life.
The Linde Skills Pipeline Program Scholarship Recipients Receive:
Textbooks for all courses.
Toolkit
Funding of fees for up to four certification tests.
Professional development opportunities.
Celebration for program graduates.
Career event to meet potential employers.
Program Components
Introductory orientation event
Summer Boot Camp
Special 2-day industry awareness event providing a preview of skills-intensive fields
Coursework at Suny Erie totalling 31 credit hours, completed in two consecutive semesters (Fall, 2021 and Spring, 2022).
Upon completion of the program, students will have earned a Technology Certificate* in Heating, Ventilation, Air Conditioning and Refrigeration, in addition to any other certifications earned over the course of the program.
*This technical certificate provides a good foundation for technologist preparation. Reach out to learn more about the coursework and how this course can help you prepare for long-term career potential.
Interested? It's As Easy As 1, 2, 3...
Attend an upcoming kickoff event or call SUNY Erie for additional information to learn more about the program.
Sign up for a Linde Skills Pipeline workforce development program orientation event.
Become a SUNY Erie Student: If you are not a current SUNY Erie student, complete the application materials. Contact the college for more information.
Apply: In addition to the program application and interview, SUNY Erie may conduct a pre-screening assessment for basic math and reading skills. (There is no additional cost to you for these tests.)
For more information:
Sandi van Everdingen, Student Support Counselor, North Campus
(716) 851-1831