Psychology Course, Faculty Guidance, Leads Student to Right Frame of Mind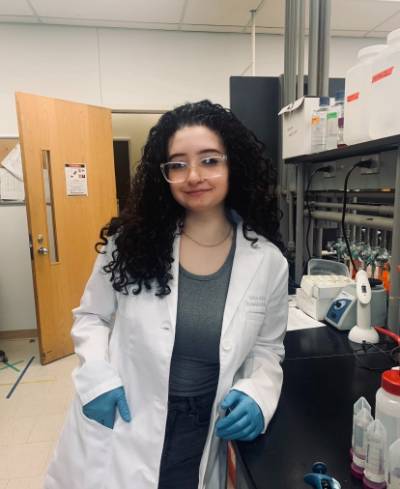 Meet Sydney David, '19
Sydney enrolled at SUNY Erie Community College in Fall 2018. As a freshman, she felt confident in her academic skills, but unsure of how to tailor her education to set herself up for career success.
The East Amherst native enrolled in an introductory psychology class taught by Dr. Erikson Neilans – and suddenly, she found the guidance she needed.
"I instantly felt more engaged and eager to learn more about the content," Sydney recalls. "I discussed my new interests in psychology and biology with my professor, and he introduced the idea of psychological and neuroscience research and how he could help advise me while exploring the field."
Sydney's positive experience in a research methods course the following semester solidified her interest. She and Neilans worked together to design her education track at SUNY Erie to best position her to transfer to University at Buffalo (UB) after earning her associate's degree.
Sydney quickly entered UB's psychology program – yet, her SUNY Erie connection continued. When the pandemic made finding a research experience difficult, Dr. Neilans recommended she reach out to Dr. Derek Daniels, director of UB's Center for Ingestive Behavior Research. Sydney volunteered in his lab as an undergraduate research assistant, acquiring many hands-on research skills while gaining teaching and leadership experience as a teaching assistant and peer mentor.
After she earned her bachelor's degree, Sydney secured a job as a research technician in UB's Department of Biological Sciences and recently presented at the Society for Neuroscience conference in San Diego, Calif. She was also recently admitted to the behavioral neuroscience Ph.D. program at UB and looks forward to advancing her career in research.
"In my freshman year, I never thought I would be able to accomplish what I have thus far," she says. "It took one academic relationship to change my view and understanding of what defines success and how that process is always evolving."