SUNY Erie Hospitality Department Launches "Earn to Learn" Program
SUNY Erie, in partnership with the Statler Foundation and Visit Buffalo Niagara, will launch a new pilot program for its Hotel Restaurant Management students. The innovative "Earn to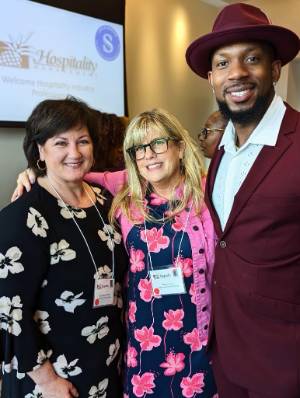 Learn" initiative will create career pathways, scholarship opportunities, on-site training, and employment for hospitality students as they earn college credits.
The college hosted a recruitment event for professionals in the hospitality industry on June 14 at the Buffalo Marriott at LECOM Harborcenter to promote the program and establish additional partnerships. Partner organizations will provide students on-the-job experience during their education at SUNY Erie.
"To attract and retain new students, higher education institutions must adapt to increase enrollment. Likewise, the challenges with recruitment and retention the hospitality industry faces must be addressed," explains Kristin Goss, Hospitality/Culinary Arts department chair and associate professor. "We are excited to align our program with the unique needs of our students and the hospitality industry."
The "Earn to Learn" collaboration will enable 10 "Statler Scholars" to attend SUNY Erie while earning income in the hospitality industry. If a student stays employed and graduates from the Hotel Restaurant Management program, they will receive a signing bonus and full-time employment from a local partner.